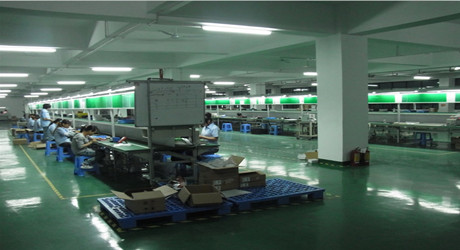 Who we are?
In recent years, human beings are facing increasingly serious problems of energy exhaustion and environmental degradation.
In light of this, PBS has been involved in the Lithium-ion battery industry since 2006.Committed to providing clean energy to the world.
The business scope covers the research and development, manufacture and export Lithium ion battery pack, nickel metal hydride battery pack for different downstream industries.
In addition to Chinese customers,also export to America (North America, South America), Asia, Europe, Africa, Australia.
The industry involves intelligent home, security system, power tools, medical equipment, lighting, handheld barcode scanner, garden tools, drones and so on.
Classified by shape and packaging materials, including :
Cylindrical steel shell lithium ion battery,
Prismatic aluminum shell lithium ion battery,
Soft package polymer lithium ion battery.
Cathode materials include:
Lithium Cobalt Oxide ( LiCoO2 ),
Lithium Manganese Oxide( LiMn2O4),
Lithium Titanate Oxide ( LT0 ),
Lithium Nickel Manganese Cobalt Oxide ( LiNiMnCoO2 or NMC),
Lithium Nickel Cobalt Aluminum Oxide ( LiNiCoAIO2, NCA or NCR).
According to the actual needs of customers, PBS Engineer Team select suitable shape / dimension / cathode material / charge and discharge rate battery cell.
What PBS can benefits your business?
With the development of science / technology, and the level of life improvement. A variety of electrical equipment toward the light, portable development. This requires reliable power supplies. Rechargeable batteries are a product of this need. There are many rechargeable battery manufacturers in the market, but for downstream customers, it is not easy to choose a reliable partner.
PBS BATTERY has started the business since 2006. For more than ten years, the company has provided customers at home and abroad with rechargeable battery packs with different specifications and applications.
Application areas
Now we have expanded the scope of business, for every Application needs battery pack, such as Garden Tools, E-cigarettes, Model Aircraft, AGV robots and so on. If you need rechargeable batteries for your devices, please contact us anytime.
Why choose PBS BATTERY?
There are many stages from the design of an electronic product to its appearance. The same is true for rechargeable batteries. For more than ten years, we have been providing customers with satisfactory products and constantly exploring and striving.
1. When designing the battery pack, safety is the first priority, which is mainly related to the design of electronic circuits. Safety must be firstly taken into consideration while meeting the needs of electrical equipment. The structural design should also be reasonable and standard.
2. The choice of materials. A battery pack mainly consists of battery cell, connector, protection system, packaging, wire, nickel strip and so on. We will choose reasonable materials according to the actual needs of customers. And ensure that these materials are genuine, can be tested by a third party. Especially for some imported material.
3. The production process. Production, in strict accordance with the relevant specifications, to ensure the accuracy of each step.
4. Packaging. IATA has strict regulations on the transport of rechargeable lithium batteries. When we pack the goods, we will follow the rules and make sure they arrive in the correct way.
5. Transportation. Transportation is the last and important part of the whole process. We have a long-term cooperation with the freight forwarding company. Strive for the best price and suitable channels for customers.
6. Insurance. We will buy the Pacific insurance for the goods, the beneficiary is the consignee, in case of force majeure, can guarantee the interests of the customer from loss.
7. After-sales service. After the goods are shipped, if the customer has any problems in the process of receiving and using the goods, our company will keep following up.
If you need rechargeable batteries, please feel free to contact us.
Contact PBS and we will be on service of you until you are satisfied with your purchase.