Li-Po / Lithium-Polymer Battery China Manufacturer - PBS Custom Akku Solution
What is Li-polymer battery?
A lithium polymer battery, abbreviated as LiPo, LIP, Li-poly, lithium-poly and others, is the technologically evolved versions of traditional Lithium-ion batteries.
The primary technological difference is that the electrolytes are held in a polymer composite (as in Lithium polymer) instead of an organic solvent.
Li-Polymer Battery Advantages :
They offer four major advantages over lithium ion rechargeable batteries.
Higher Energy Density – Lithium Polymer batteries have over 20% higher energy density than Lithium-ions.
Reduced Weight – Lipos are physically different in that are packaged in a flexible foil-like package instead of rigid metal cases. This greatly reduces the weight and still allows for a variety of different form factors.
Variety of Shapes - Besides common Li-polymer models, the special-shaped battery is flexible
Higher C Rating – The final section criteria for Li-Po battery is their C rating. C rating is the maximum continuous discharge rating of the cells and it determines how many amps your system can pull from the pack without overheating it. Discharging batteries at higher rates will raise their temperature and can lead to combustion. If the number of C is greater than 1, it means high rate. High rate is a relative concept. The higher the number of C is, the higher the rate will be.
Based on the first three advantages, Polymer batteries have higher power than cylindrical and square lithium-ion batteries.
High C rate li-po are not typically used in digital products such as mobile phones, IPADS, but in the power systems of electric cars, model airplanes ,power tools, remote-controlled model cars that require explosive power.
What PBS can provide you :
Besides common Li-polymer models, PBS provide customized solutions according to customers' requirements. We have one Li-polymer production base in south of China.
The special-shaped battery is flexible, adjustable in shape and radian, thin and light, high capacity. Its thickness can be as low as 0.45mm. In terms of the most critical battery capacity, it can be controlled between 22mAh and 3450mAh according to the size of the battery. Both low rate and high rate is available.
Your RFQ will be reply within 24 hours normally. Sometimes have a little delay due to the weekends or holidays.
We work time from Monday to Friday (8:00-17:30 GTM+8)
If you don't receive PBS feedback after 48 hours, please check your E-mail spam
Contact PBS and we will be on service of you until you are satisfied with your purchase.
About this Battery:
Lithium-Po custom battery fit for medical device, monitor, barcode scanner, barcode printer etc. ...
Here's our main batteries:
Custom Battery Packs
Replacement Battery
Li-ion Battery Packs
Li-Po Battery Packs
Ni-MH Battery Packs
Medical Battery Packs
Barcode Battery Packs
Monitor Battery Packs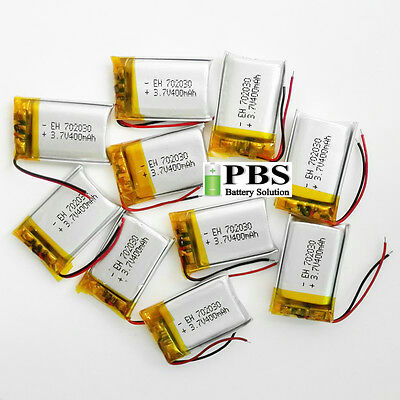 Battery Solution:
Do you want battery like this?
If you interest in buying this Lithium-Po battery, or want to make a similar custom battery packs, PBS battery expert will help and assist you with a perfect battery solution.
Send a RFQ